I would be honored to have you subscribe to my podcast!  Here's how you do it:
Subscribe on Your Mobile Device
I listen to podcasts on my smartphone.  That way, I can listen during my commute, while I'm exercising, as I do the dishes.  It's perfect for those times during the day that I can't watch video or read.
Pick your option: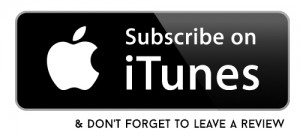 Subscribe by Email
Join my email list and I'll let you know when I put out a new episode!
Download the 
free

 Contrabass Conversations app

Does all this podcast stuff seem confusing?
Don't worry–there's an even simpler way to get these shows delivered to you.
Maybe you've never downloaded a podcast in your life.
I'll bet you've downloaded an app, though.
That's why I created the Contrabass Conversations app.  It contains all the shows, plus additional content that you can only get in the app.  It's for every device out there, and best of all, it's free!
Here's where you can find it:



Hearing from people that are benefiting from this content is what keeps me motivated.
Drop me a line and let me know a little bit about you.
Where do you live?
What was your first musical instrument?
What's your favorite thing about making music?
What are you struggling with right now?
You can reach me at feedback@contrabassconversations.com, and I reply to each and every email that I get!